To counter the single story of Africans using the internet as a tool for criminality, Internet4Good brought a panel of media professionals to discuss the role the media can play in fostering a more nuanced narrative about the continent. On Thursday, 12 November, 2020, the Internet4Good team with support from iac Berlin hosted the webinar which held on Zoom and was also livestreamed on Facebook. While about 270 people from 12 countries registered for the webinar, about 73 participants attended the event on Zoom and approximately 300 people watched the Facebook live video. 
Bosch Alumni Network Coordinator, Lisa Richter gave the opening remarks highlighting the objectives of the Internet4Good project. The panel discussion which was moderated by David Hundeyin, a Nigerian journalist, started by highlighting the key socio-cultural drivers of cybercrime in Africa including: high rates of poverty, youth unemployment, pop culture references and weak digital systems. Panelists emphasised that Africa's participation in cybercrime has been disproportionately represented in the media and mostly portrayed out of context. Mayowa Tijani (AFP Fact checker) and Dr. Wunpini Mohammed (Assistant Professor, University of Georgia), noted that no African country was currently among the top 20 countries for cybercrime in the world.
The discussion also highlighted that there was still a dearth of local and regional institutions dedicated to fact checking in Africa. According to Ghanaian Journalist, Nuong Faalong, local newsrooms should commit to greater collaboration and knowledge sharing when it comes to fact checking, while building a strong network of subject-matter experts to help contextualise their stories. Mayowa Tijani also noted that social media can serve as a course correction mechanism for news reports disseminated by traditional media.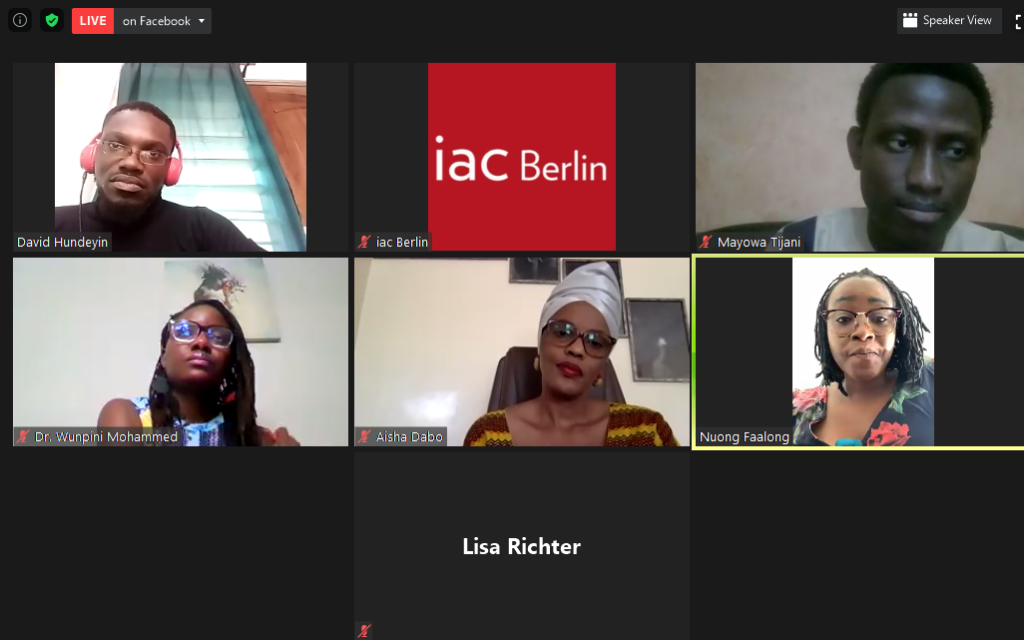 In changing the narratives about Africa in global media, Aisha Dabo, Coordinator of Africtivistes pointed out that a centralised pan-African platform like PanaPress can help in portraying the true African story to the rest of the world. According to Dr. Wunpini Mohammed, the "African scammer" stereotype is deeply embedded in the colonial legacy of Africa and the white gaze. She noted that African freelancers writing for global news platforms can bridge the gap by putting out more nuanced stories and calling out Western media platforms that reinforce faulty stereotypes.
These rich perspectives shared by the panelists elicited questions from the audience especially on the feasibility of having a truly independent, pan-African authoritative media agency. The panelists affirmed that such a centralised platform can only maintain its impartiality when it is independently funded, with the sole agenda of portraying the true image of Africa. To address the African Scammer stereotype, the panelists shared other recommendations including: sharing success stories/good news campaigns, increased private sector investment in local media training and empowering fact checking institutions. 
Internet4Good Project Lead, Oyindamola Adegboye gave the closing remarks emphasizing the need for greater capacity building for African media to strategically engage internet-related issues.
To read the full report of the event, click here.