The internet can be both a beautiful and challenging place, hence there is a need to train and empower young people on internet safety.
Internet4Good and Beautiful Minds Africa partnered to host an Online Safety and Craft-making Workshop for the brilliant minds of Speedway Secondary School in Nigeria on June 13th, 2023.
This one-of-a-kind event aimed to empower our tech-savvy young superheroes with essential online safety knowledge while nurturing their creativity, fostering a positive digital experience, and build lasting memories of learning and fun.
The Online Safety Talk
The workshop kicked off with an introduction of facilitators and participants which also involved an ice breaker session where each student told us about the social media platform they utilize. We proceeded with an enlightening Online Safety Talk session led by facilitators from Internet4Good powered by the use of @Vitually Safe @TeensCanCode "Internet Safety Checklist and Flash Card". These dynamic visual aids effectively conveyed crucial online safety tips and practices to the students in a captivating manner. Students were engaged in interactive and informative discussions about the potential risks of the internet, cyberbullying, privacy protection, and digital footprints. Through this engaging approach, the students absorbed valuable insights on safeguarding their digital identities, recognizing cyber threats, and navigating the online world responsibly.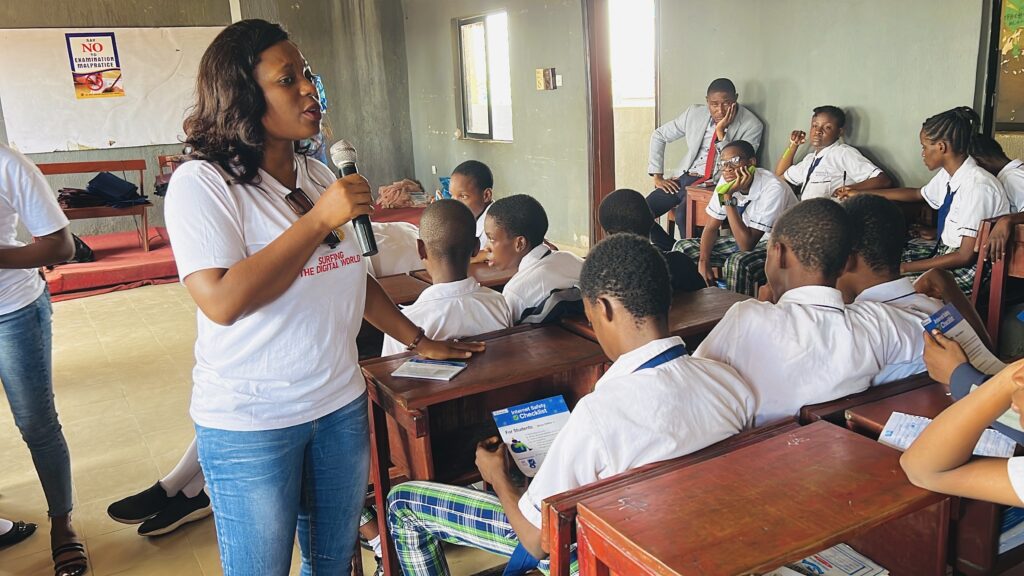 One of our facilitators Nneka Okonkoh facilitating the students on internet safety using the safety checklist and flash cards.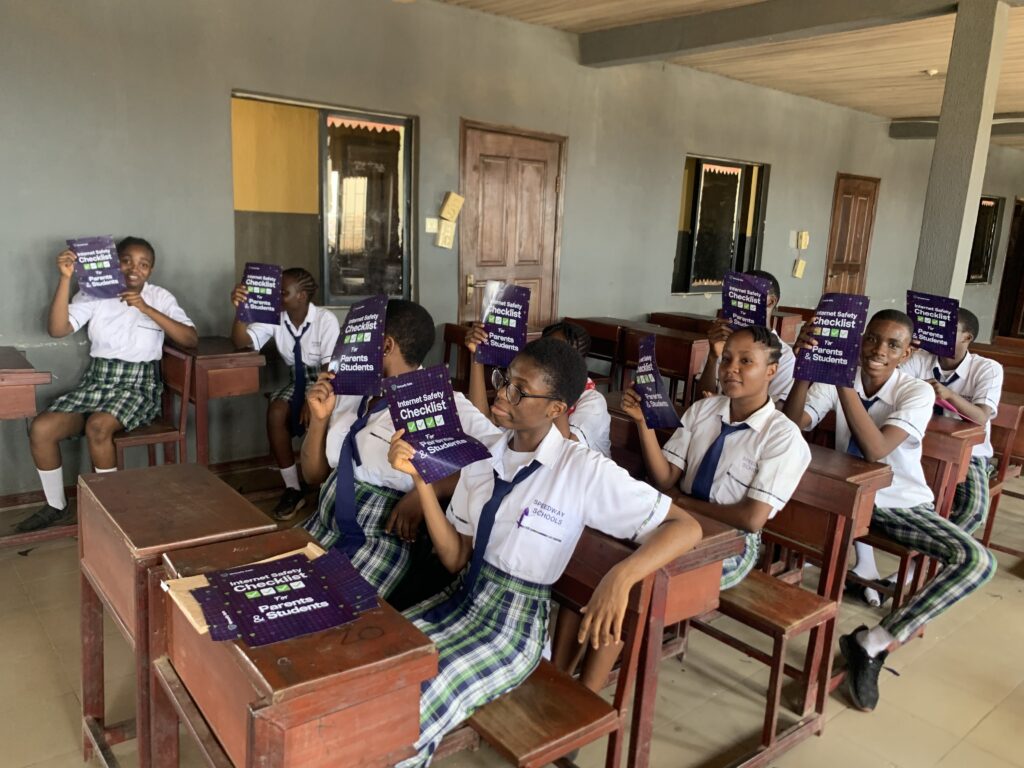 Adeleye Temitope, our program coordinator facilitating the students using the safety checklist and flash cards.
Craft Making Session: Flip Flop Making
Creativity and Safety go hand in hand! It was not all serious business – because we believe in balancing education with creativity. The craft-making session was about letting the students dive into the magical world of craft-making and it was powered by Beautiful Minds Africa. The students designed and customized DIY flip flops which they coined "FLIPPERS". What an amazing brand name. This hands-on activity not only encouraged artistic expression but also symbolized walking on the path of safety and self-expression in the online world.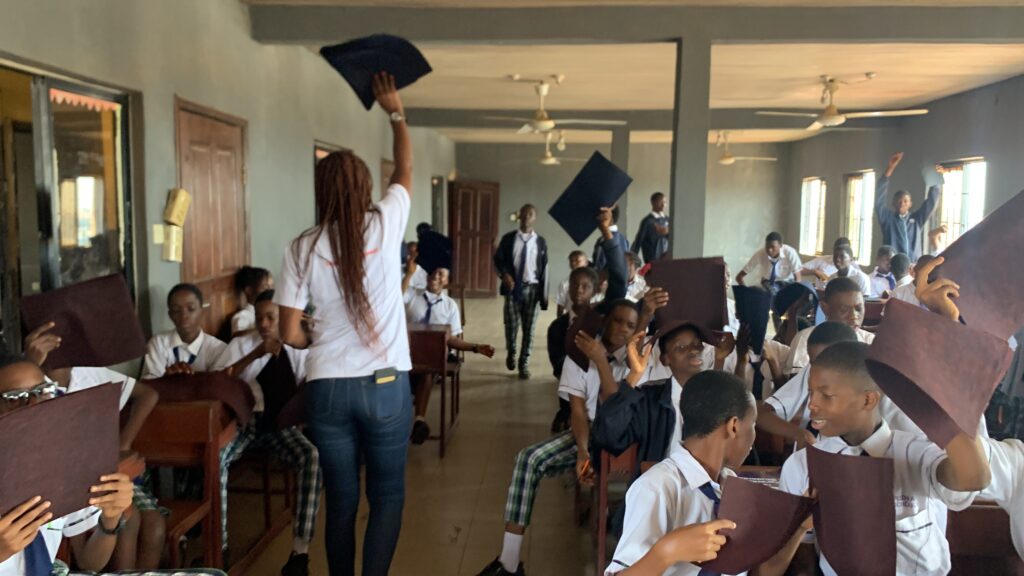 Craft-making Session by Aramide Okikiolu of Beautiful Minds Africa, Mo of Shredsbymo
The workshop also featured an interactive session with facilitators who guided students through thought-provoking discussions and shared real-life online safety scenarios. Students actively participated, seeking guidance and clarifications on responsible online behaviour and digital etiquettes. The session helped them in building a strong foundation of understanding and enhanced digital literacy skills.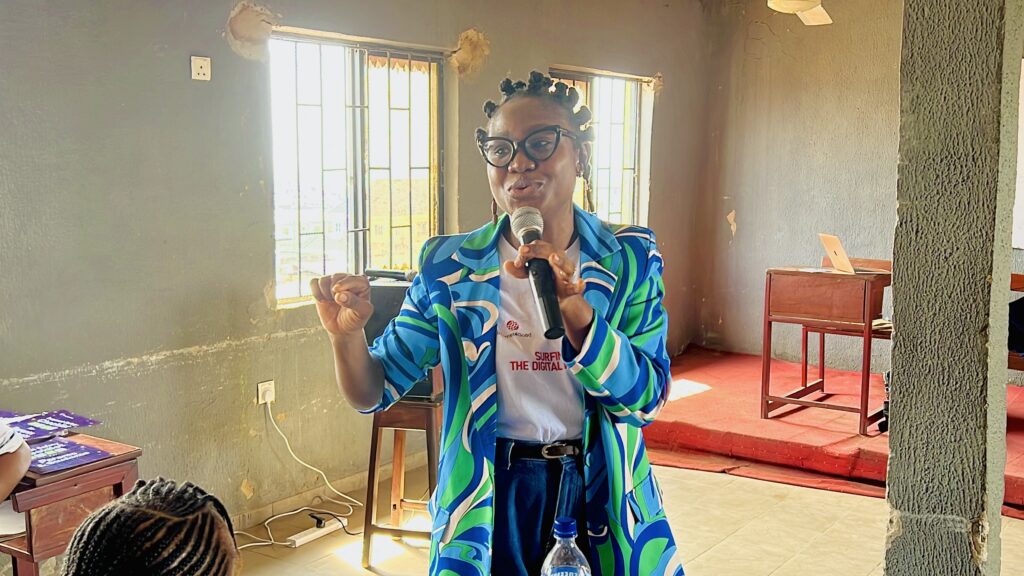 Fun-Filled Memories
Beyond the enriching learning experiences, the workshop was buzzed with joy, friendship and camaraderie. Team-building activities coupled with the craft-making session added a dash of excitement, laughter and enthusiasm throughout the day. The students' energy and eagerness to learn created a vibrant atmosphere, making the workshop a truly unforgettable experience with fun-filled memories.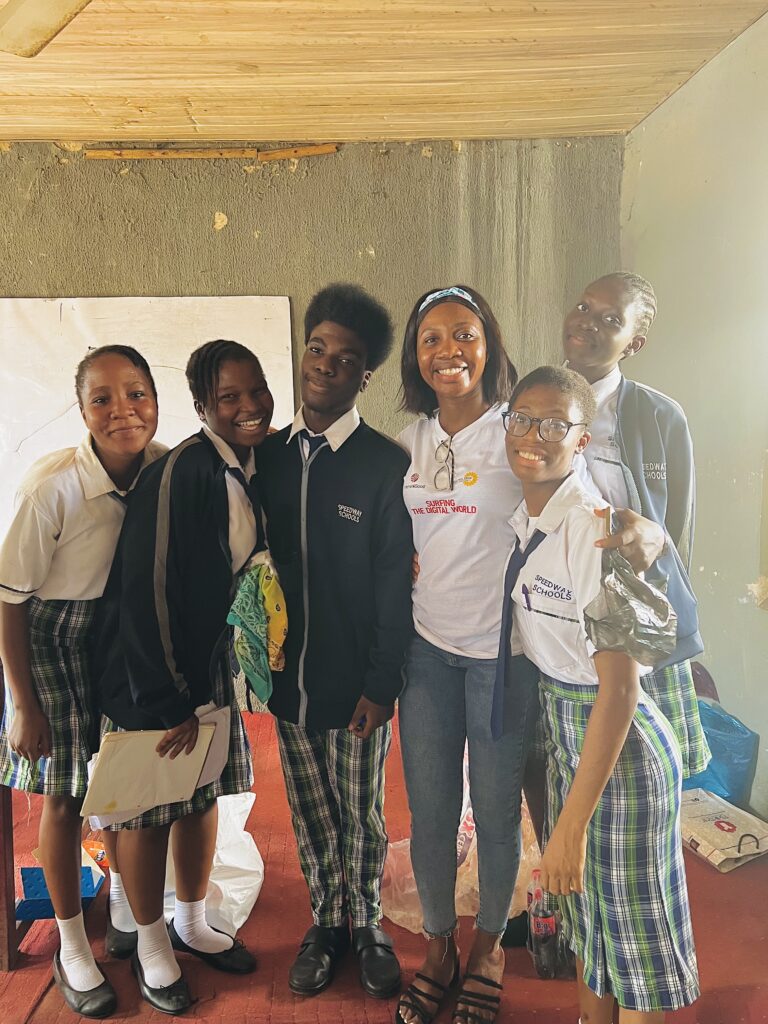 The Online Safety Workshop by Internet4Good and Beautiful Minds Africa was an inspiring and transformative experience arming the secondary school students with essential online safety knowledge while nurturing their creativity and social skills. @teenscancode @virtuallysafe internet safety checklist and flash cards, proved to be effective tools in conveying critical safety information. The craft-making session added a personal touch to their safety practices, and the interactive discussions fostered critical thinking and responsible online behaviour.
We extend our heartfelt gratitude to all participants, sponsors, and organizers who made this event a resounding success.
As the world becomes increasingly digital, let us continue to prioritize online safety, fostering creativity, spreading positivity, and empower our youth to be responsible digital citizens. Together, we can create a safer and more positive online community for everyone.